Kurt Graham
Business Development, Independent Consultant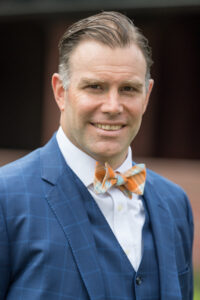 Kurt has over 23 years of experience working with advisors, consultants, analysts, and key account professionals in the financial services industry.  He is an independent consultant and business development officer with Lake Dog Partners; assisting boutique asset managers find strategic partners to raise awareness and assets in their portfolios.  As a contractor for CAIM, Kurt helps with their business development needs by consulting on marketing initiatives, strategic planning, and making introductions to the CAIM LLC portfolio to Registered Investment Advisors and Financial Intermediaries.
Prior to CAIM, Kurt was a Managing Director, responsible for Sales and Distribution at Sunbridge Capital Partners.  A good portion of his career was with Apex Capital Management (acquired by Fiera Capital in June 2016) as a Senior Vice President of Business Development; helping the firm's assets under management grow from $500M when he was hired in the 4th quarter of 2009, to $7.2 billion by the time it was sold to Fiera.  His responsibilities focused on being the Regional Sales Director in the Northeast, and key accounts manager for select firms.  Kurt also worked as an external wholesaler for Lazard Asset Management and Gannett Welsh & Kotler. He began his career in financial services with Putnam Investments in 2000.
Kurt is a graduate of the State University of New York, College at Cortland with a Bachelor's of Science Degree in Mathematics and Physics.  He enjoys being physically active, often playing lacrosse, competing in triathlons, and working out at his local CrossFit gym.  He lives with his wife and their two children in the suburbs of Boston where he is also the primary ball thrower for his yellow Labrador Retriever.