Why Women?
According to our research, just 10% of women are concerned about making financial decisions if "suddenly single" as a result of divorce or widowhood. Yet statistics show that nearly 50% of marriages end in divorce and an astounding 80% of women outlive their husbands. Additionally, women are quickly surpassing men as the most affluent demographic in the United States. More recently, women were less impacted by the recent recession than men. Women need to take more control of their investment portfolios, earlier in their lives.
Women Are Generating More Income Than Ever Before…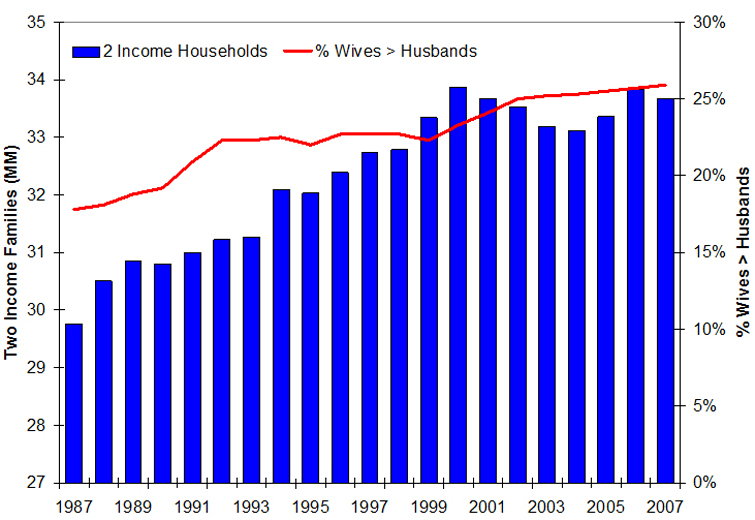 Source: Current Population Survey, U.S. Department of Labor, U.S. Bureau of Labor Statistics.
…And Are Contributing More To Household Income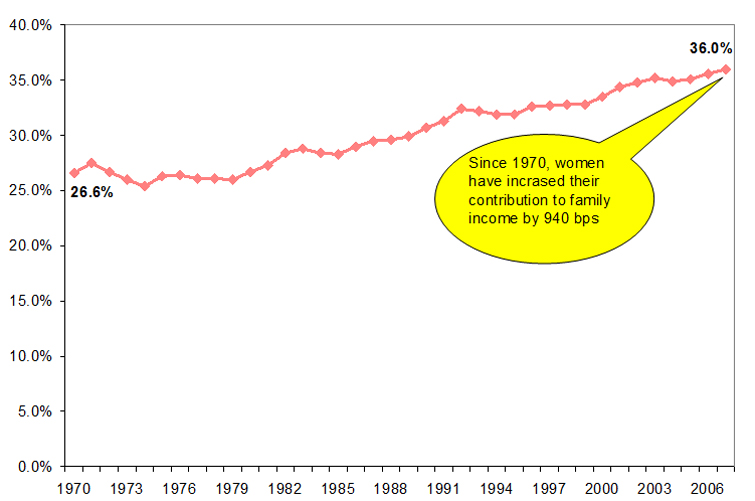 Source: Current Population Survey, U.S. Department of Labor, U.S. Bureau of Labor Statistics.
With Prosperity Comes Challenges
This work / life balance has a dramatic impact on women, particularly those with families, and time management has become increasingly difficult in today's environment. The right investing strategy, combined with a financial advisor that will take the time to understand these issues and provide hands on advice, is the key to a successful investing strategy for any modern woman.
Categorically, women have two key pre-requisites when choosing a financial advisor.
Women want to work with advisors that listen to them and take the time to understand their concerns, goals and objectives regardless of their age or financial situation.
Women want to make informed, educated decisions. Women are most concerned with having as much information as possible before making major decisions about their finances.
We provide more detail into how CAIM works with women to help them achieve their investing goals in our report.
Catherine Avery is a regular contributor to one of the most widely known consumer insight companies for women and Baby Boomers. Please visit www.thirdage.com to read more.