Jeff Cianci
Director of Research
————–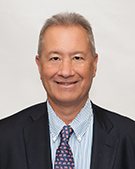 With 30 years of experience in the investment industry, Mr. Cianci is recognized by a worldwide client base for his keen investment insight and analytical ability. He had been repeatedly elected to Institutional Investor's All-Star team, and was ranked among the Top Ten stock pickers overall. He was also recognized as a top analyst by the Wall Street Journal.
Currently, Mr. Cianci is Director of Research for CAIM, where he is responsible for company and sector analysis, stock selection, and ESG analysis, as well as authoring research reports, quarterly letters and client marketing materials. He also serves as Assistant Portfolio Strategy for the CAIM Dividend Growth ESG primary strategy.
He has also been an advisor and investment banker to small companies and technology startups, most recently associated with Pickwick Capital Partners. Previously, he served as Chief Investment Officer for RIA Fusion Analytics, and was General Partner and CIO of Green Science Partners, a hybrid public and private equity investment fund concentrating in ESG companies.
Mr. Cianci's Wall Street career included a decade as Senior Research Analyst at UBS Investment Bank where he focused on science-based industrial companies and another decade as Senior Managing Director at Bear Stearns, where he focused chemicals, agriculture and related technologies. He holds an MBA in Finance from Columbia University and a Master in Science from the University of Miami.